Skip to Main Content
It looks like you're using Internet Explorer 11 or older. This website works best with modern browsers such as the latest versions of Chrome, Firefox, Safari, and Edge. If you continue with this browser, you may see unexpected results.
Banned & Challenged Library Resources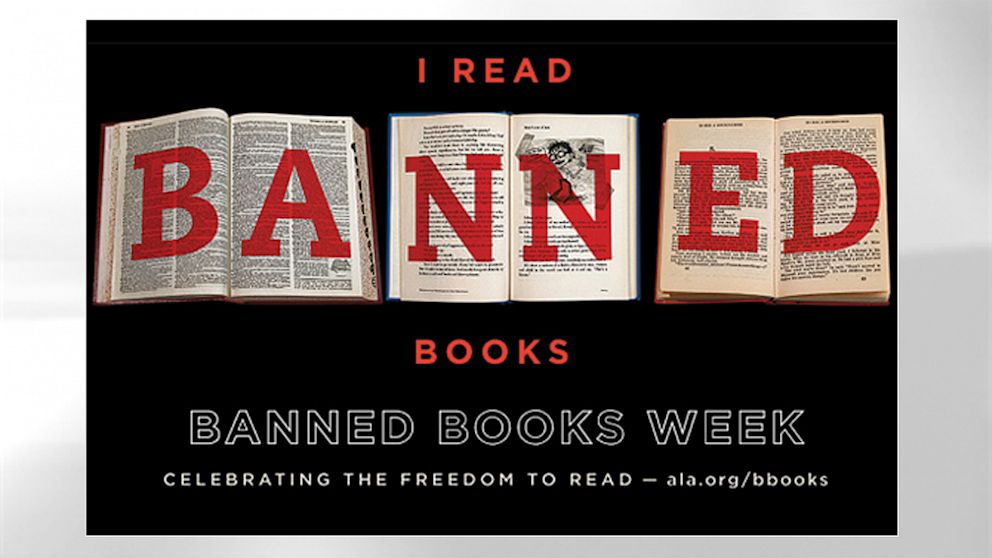 Banned Books Week

"The ALA promotes the freedom to choose or the freedom to express one's opinions even if that opinion might be considered unorthodox or unpopular and stresses the importance of ensuring the availability of those viewpoints to all who wish to read them." Here you will find resources on national Banned Books Week and that explain the difference between a challenge and a ban.
Why Attend Leg Days?
Your legislators really want to know what you think about library issues. They want to hear your stories of library impact and library importance. And they listen. The first time I attended National Library Legislative Day, I was a little overwhelmed at what I perceived to be the distance between me and my congressman. After a day of preparation among some outstanding librarians and after the welcome I received from the staff in my congressman's office, I gave it my best effort, I spoke from my heart, and I was heard. It was empowering, and I've been "doing advocacy" ever since. I write letters, send e-mails, and make phone calls, not all the time, mind you, but when I can. It never takes a lot of time from my day, and it's nice to know that I'm making a difference for libraries.

 - Lori Northrup, Samford University
Advocacy Events
Advocacy Events

Here you will find a list of national events with a focus on library advocacy. See also the separate link for National Library Legislative Day.
National Library Legislative Day
National Library Legislative Day

Held annually in Washington, D.C., this is a opportunity for library supporters to come together and converge on the "Hill" to advocate on behalf of libraries and their users.

AACRL (Alabama Association of College & Research Libraries)

AACRL offers two stipends to assist an academic/research librarian in attending National Library Legislative Day. To find out more about this opportunity, look for announces in the chapter newsletter, on the chapter listserv, or contact the AACRL Legislative Liaison.
Alabama Library Legislative Day
Alabama Library Association - Advocacy

This is the advocacy page on the Alabama Library Association web site. Legislative Day in Alabama typically occurs in early April. To learn more and be notified of upcoming state Legislative Days, monitor posting to the list for the Alabama Library Association (ALALA-L@listproc.samford.edu).